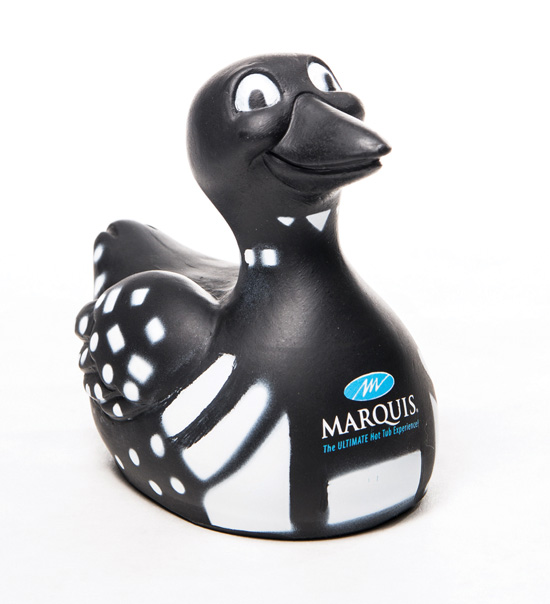 Marquis® "The Ultimate Hot Tub Experience!™" is proud to announce Luther Loon as their Official Rubber Duck Ambassador. During the month of October Marquis® hosted a national social media election, Elect-A-Duck™, to find a new rubber duck representative. There were three candidates in the race and Luther Loon floated past the two other candidates, Carl Canard and Quincy Quackenbush, and took the win by just a few feathers!
"We really enjoyed this election and are honored to welcome Luther to the family. He joins the team during an exciting time and will be sure to play an integral role in spreading the Marquis® name around the world," says Jim Johnston, Marquis®' Vice President of Marketing.
Luther's role as the Official Rubber Duck Ambassador includes hosting his own social media blog, Where in the world is Luther Loon? In addition, he will be part of the Marquis® Ultimate Spa Package.
Marquis® also hosted a contest with the election; vote for your favorite duck or loon and be entered to win an e-Series 545 hot tub! They received hundreds of votes and will be announcing the hot tub winner next Tuesday, November 11, 2014.
About Marquis® Marquis®, an Oregon-based employee-owned company, has been manufacturing premium portable hot tubs for over 30 years. The company distributes its products in the U.S., Canada and Europe via its extensive distributor and dealer network.
Marquis® is recognized as a leading manufacturer in the industry and recently added a swim spa to their product line, known as Aquatic Training Vessels™ or ATV™s. For more information or to view their 2015 products visit www.marquisspas.com.