Marquis® 2015 Signature Hot Tubs Are Hotter Than Ever!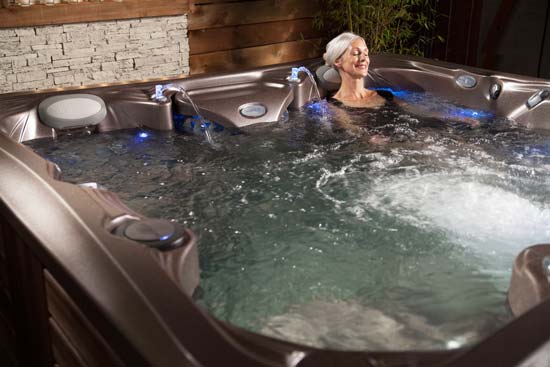 MARQUIS®' 2015 SIGNATURE HOT TUBS ARE HOTTER THAN EVER!
Marquis® has launched their new Signature line of hot tubs and are sure to heat things up in 2015. Marquis®' Signature Series hot tubs offer The Ultimate Hot Tub Experience!™ These exceptional models are not only among the most beautiful designs in the market, but also deliver the most beneficial hydrotherapy.
"Our Signature line has performed so well and has received such high reviews that we made minimal changes this year," said Marquis' President John Schrenk. "We are very proud of the Marquis Signature line and look forward to another successful year in 2015."
One of the returning features in the Signature series is MicroSilk® health and beauty treatment. Marquis®' use of MicroSilk® is different from other hot tub brands with this system. MicroSilk® has been engineered into Marquis' SmartClean™ and ConstantClean™ technology for the very best consumer experience. New this year, Marquis® is using the best filters in the industry from Pleatco™. Consumers can experience the beauty and skin health benefits of MicroSilk® with the management of truly pristine water in a Marquis® Signature hot tub. There's a video to explain how this system works with Marquis® hot tubs at www.marquisspas.com.
Many of the popular colors will continue to be offered including the beautiful DuraWood™ exterior in Espresso, Ash and Teak. For the interior, the bold palette of Painted Desert, Oregon Sunset and Pacific Rim will remain, but Marquis® has also upped the metal count to offer a new bronze metallic swirl – Mayan Copper.
The Ultimate Upgrade Package also remains an impressive addition to the Signature line hot tubs. It includes extra-long and plush towels and a fragrance gift package to go with Aroma Infusions. In addition, the WiFi transceiver with the Marquis App that comes with a one year Cloud subscription. Consumers are able to check their hot tub's temperature from anywhere in the world!