Marquis® 2015 Celebrity Hot Tubs® Are Staged For Success!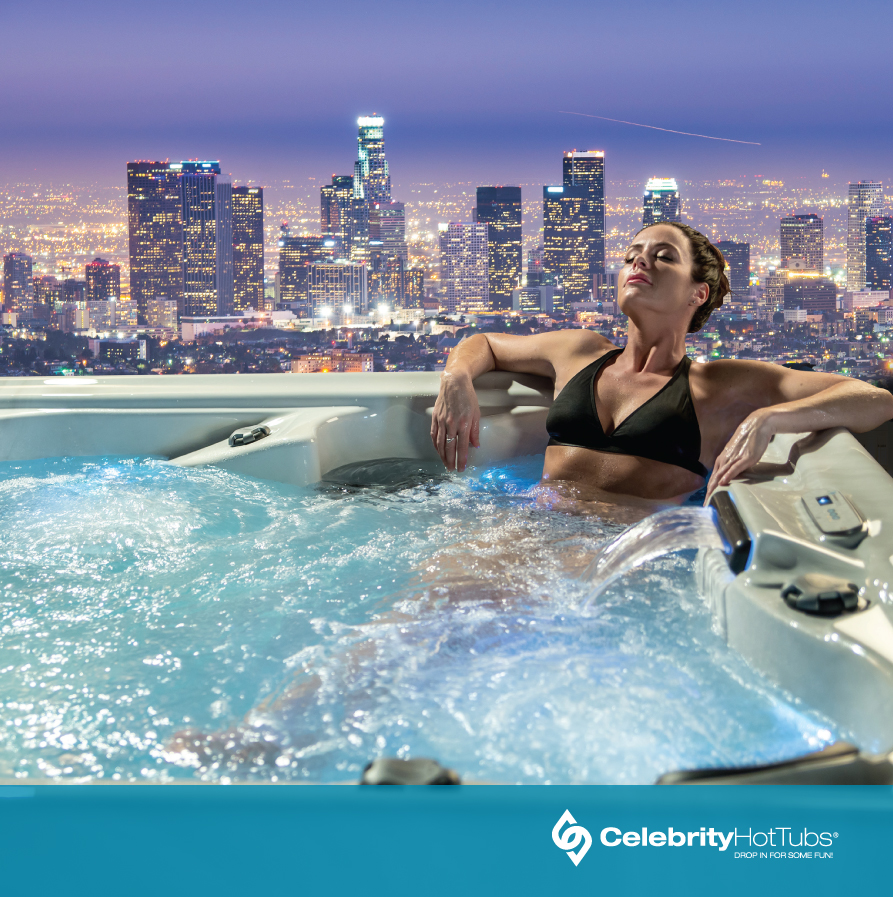 Marquis® Celebrity Hot Tubs® are back and better than ever for 2015. The Celebrity Hot Tubs® are staged for success with the new upgrades while maintaining their budget friendly price points.
"Celebrity Hot Tubs are designed with bells and whistles, but at an entry level price point to reach all consumers," says Marquis' President John Schrenk. "They have been well received in the marketplace and we have added many additional upgrades to continue the momentum in 2015."
Add a little celebrity status to your lifestyle with a Napa™, Broadway™, Hollywood™ or Vegas™ hot tub! While Celebrity Hot Tubs® may be an "entry-level" price point; they now have a "top-of-the-line" cabinet. New to the Celebrity® Hot Tubs stage in 2015 is the rich, sturdy and beautiful cabinet option available in two colors: Mahogany, a deep hue with red undertones and Slate, a natural gray tone. They are designed to complement just about everything in your environment and rivals the cabinets of many more expensive brands. As for the interior, Celebrity Hot Tubs® come in a variety of bright and beautiful colors including Glacier, Midnight Canyon, Sterling Silver and Pacific Rim.
Marquis® has always had the industry's best water management systems. Now Celebrity's water filtration has been strengthened with the addition of the 2015 Pleatco™ filter program. This advanced filtration technology for Marquis® hot tubs helps keep the spa cleaner; faster and longer.
Standard features for the Celebrity Hot Tubs® includes an insulated spa cover, theatre LED lights, cup holders, head cushions, electronic topside control, adjustable/interchangeable jets, and a water feature. There are also several upgrade options available for Celebrity Hot Tubs®. The options include stainless steel jets, a CD Ozone purification system, the MP3-ready Motown Audio System with a sub-woofer, a new Wi-Fi transceiver with a 12 month Cloud subscription and Celebrity steps.
Marquis® has a special website for these spas, www.celebrityhottubs.com. The website has videos of all four models to show consumers the features of each hot tub.
"Marquis has a hot tub for every price point," added Schrenk. "Between our Marquis Ultimate and Signature units, our e-Series, and Celebrity Hot Tubs, we have something for every buyer. Our dealers have all the Marquis products they need to be profitable."