Marquis® 2015 e-Series™ is Hot Tubbing on the Edge!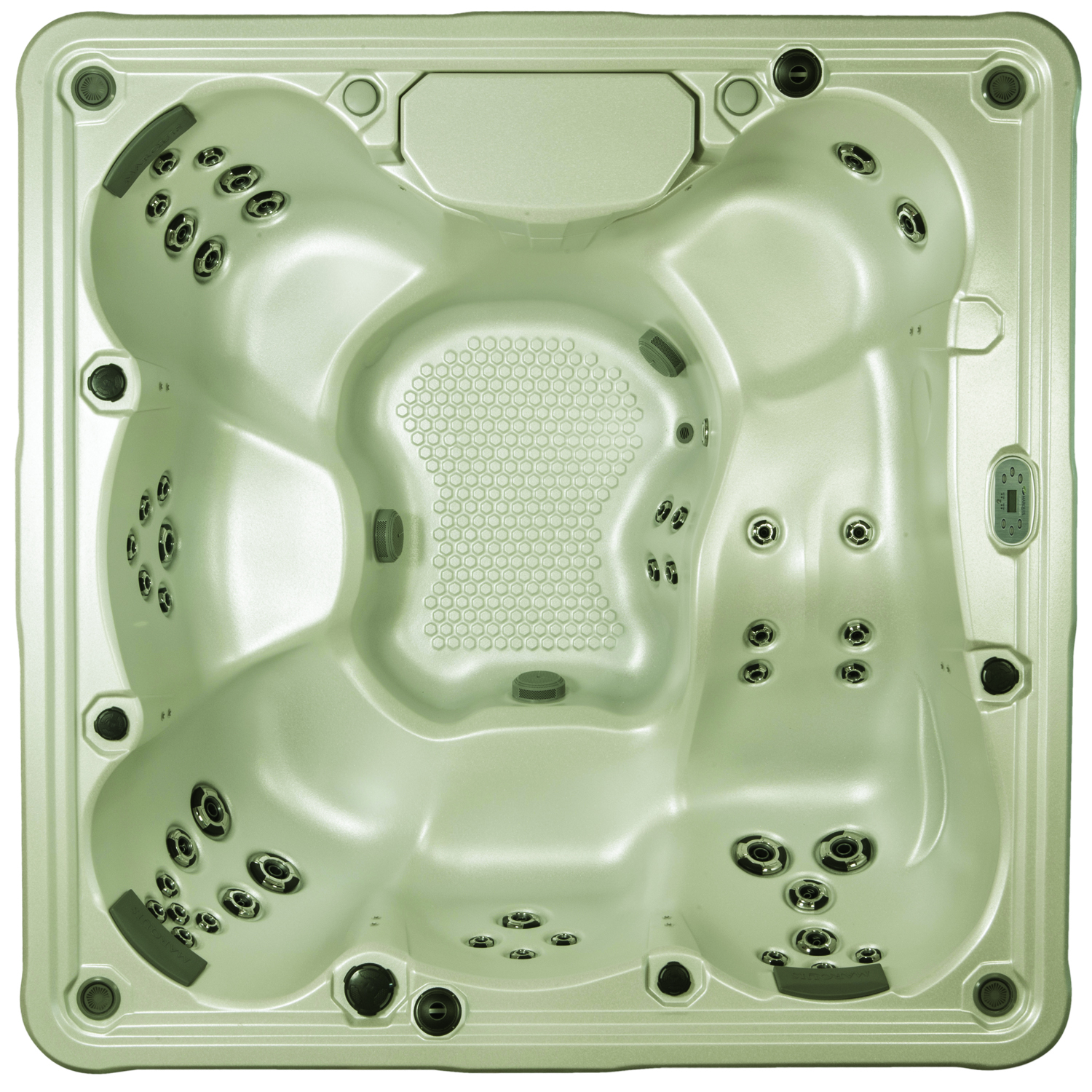 Marquis®' e-Series™ hot tubs set the edge of the future for vessel design. The new 2015 models are so chiseled they make a bold statement just sitting there; so well engineered they deliver hydrotherapy and entertainment enjoyment beyond expectation!
"We are very excited about the 2015 e-Series line™," says Marquis®' President John Schrenk. "With the new upgrades and improved design, e-Series™ is an excellent option for anyone looking for style and performance at an affordable price."
The new 2015 e-Series™ models are all blinged out, pumped up and standing taller! They are sure to catch your attention with their chiseled design more angular and chunky…and with the addition of the sparkling stainless steel Exojets™, new valves and fittings they are sure to make a leading statement.
The performance capabilities have also increased. Now the two pump models: the 750, 660, 545 and 2-pump 435 have two two-speed pumps for even better hydrotherapy performance! These units truly out-perform the therapy in competitor tubs at this price level. Dual-speed pumps allow you to choose a soothing slow-speed, invigorating high-speed, or a peaceful soak massage…and two of them double the options around the new e-Series™ two pump models.
And they're bigger! We heard that some of our customers thought the e-Series™ tubs just didn't quite stand up to the stature of other competitive products. So we grew the height to 35 inches. Now the e-Series™ tubs look bigger and also soak deeper than most competitive products!
Our e-Series™ models have always had the industry's best water management system. Now with the new 2015 Pleatco filter program in e-Series™, even we are impressed by how much better our system polishes the water back to pristine.
e-Series™ also continues to be an entertainment hub with Twilight™ LED lighting, Tempo™ audio system and even more Environments™ options to build your hot tub utopia.
For additional information or to view the models, please go to www.marquisspas.com.