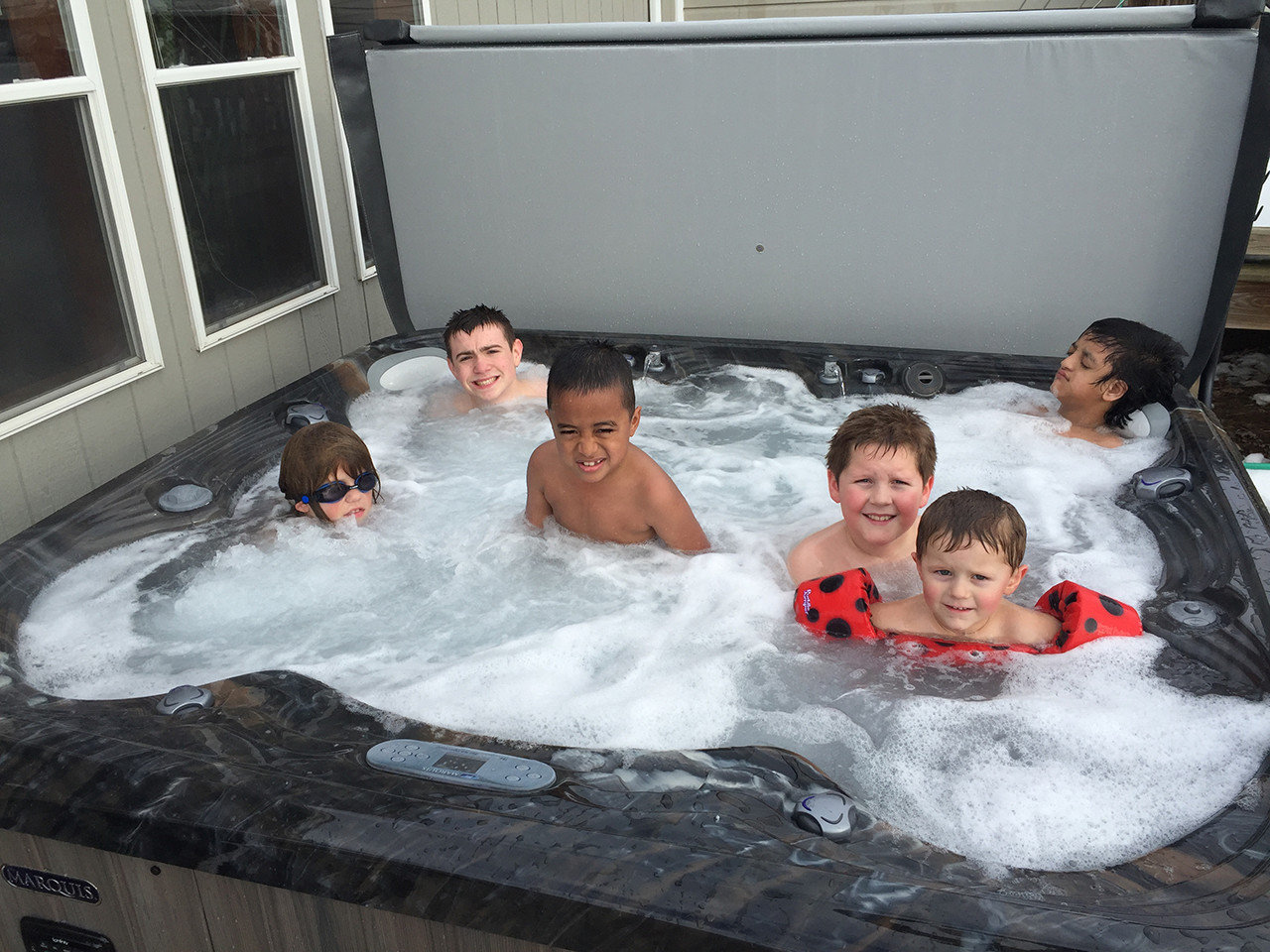 Make-A-Wish and Marquis
Our partnership makes wishes come true
The Partnership
Marquis® and Make-A-Wish® team up to help wish kids find relief in the soothing water of a hot tub or swim spa. For the past twenty years, Marquis and its dealers have helped grant more than 850 hot tub and swim spa wishes across North America for children with critical health conditions.
The partnership with Make-A-Wish was inspired by 17-year-old Andrea's wish in 2000 to have a hot tub in her backyard. The hot tub eased the physical distress from her chemotherapy and radiation treatments. Now, many years later and cancer-free, Andrea continues to enjoy her Marquis hot tub. Her wish inspired Marquis to help with similar wishes. The partnership has already generated more than $5 million in donations and discounts for Make-A-Wish America and Make-A-Wish Canada.
The partnership is very important to Marquis. In fact, Marquis even made a hot tub in honor of Make-A-Wish, the Wish hot tub. The Wish hot tub is shaped in a beautiful W and offers ultimate therapy for a family of four. Marquis also donates $25 to Make-A-Wish for every Wish hot tub purchased.
Therapy & Connection
Marquis is proud to be the preferred provider for Make-A-Wish hot tub and swim spa wishes since 2000. Hot tub and swim spa wishes are ideal for children who require physical therapy in the comfort of their own home. Hot tubs and swim spas can provide great relief from the side effects of chemotherapy and radiation treatments that many wish kids have to endure. Marquis hot tubs and swims spas also create a sanctuary for the wish kids and their families to connect and spend time together.
Wishes Granted
Here are some of the many wishes we and our dealers have been so proud to support: