Specialized Massage Seats
MARQUIS CROWN COLLECTION
Specialized Massage Seats
Featuring Hydrokinetic Laminar Therapy, Crown Collection hot tubs combine our most advanced therapy features into the most elegant and flexible hydromassage system on the market. Regal Hydrokinetic™ (RHK™) jets are configured in four Specialized Massage Seats.* Thanks to our new Dynamic Flow Control Valve, you can easily transition between Specialized Massage and targeted H.O.T. Zone deep-tissue therapy in the same seat. Each seat offers a unique, multilevel therapy experience.
Deep-Tissue Massage Seat
An array of Target Touch jets deliver muscle and deep tissue massage therapy. Strategically placed to offer larger muscle groups a deeper hydromassage experience, Target-Touch Jets penetrate deeply into precise areas of the body without causing skin irritation. Great for active lifestyles or chronic pain, the Deep-Tissue Massage Seat (or lounge) offers relief to over-used muscles and helps to aid their recovery.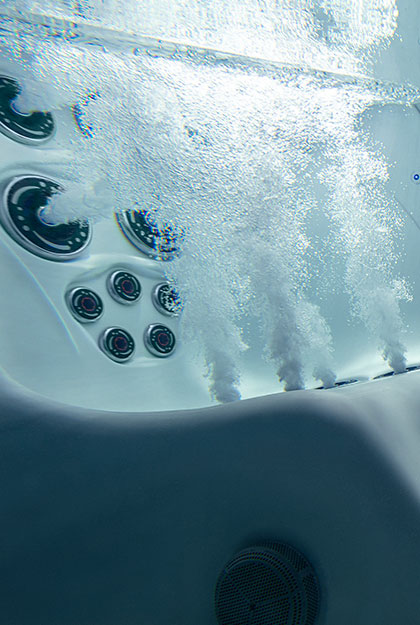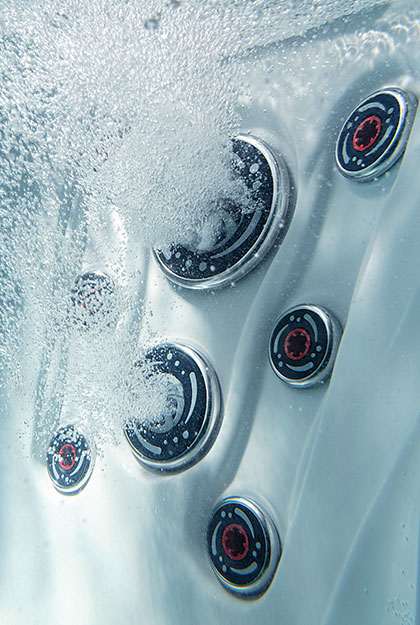 Shiatsu Massage Seat
Inspired by the Japanese concept of massage therapy, the word shiatsu literally means "finger pressure." By applying pressure to areas that open up the meridians, Shiatsu is thought to return balance to the body. Borrowing from this concept, Pulse Touch jets massage all the right places with rotating swirls of water to create a gentle, moving sensation that penetrates into surface tissue. The Shiatsu Massage Seat can help you relax and rebalance as you enjoy your royal retreat.
Relaxation Massage Seat
Multi-Touch jets create a broader massage sensation on the skin surface, uniquely diffusing water flow to provide a persistent, gentle massage to loosen up large muscle areas. The Relaxation Massage Seat is a peaceful location to re-center.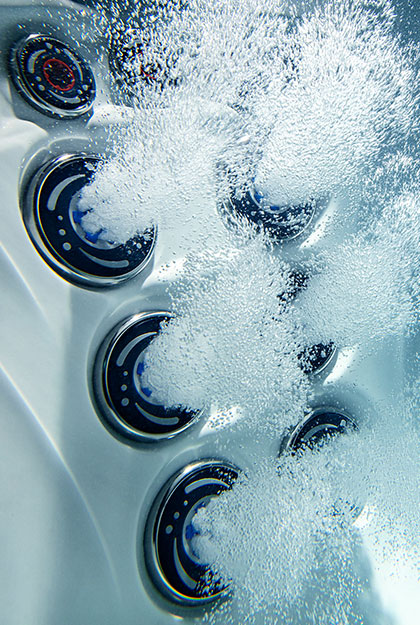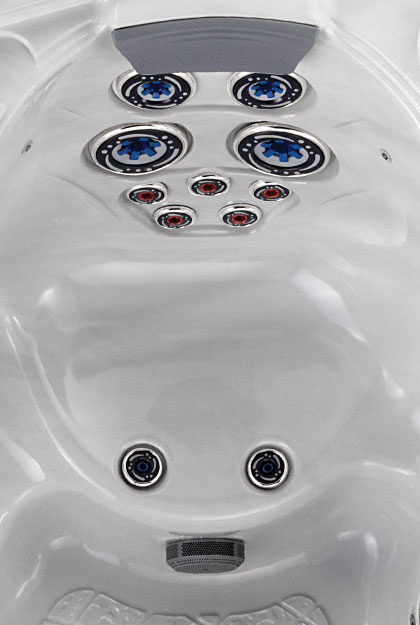 Swedish Massage Seat
Swedish massage incorporates an array of concepts. With massage strokes that glide and knead along with friction and vibration, the goal is to increase blood flow, unbind fascia and wake up the body's circulation systems. By combining Target Touch, Pulse Touch and Multi-Touch jets, the Swedish Massage Seat (or lounge) offers a variety of simultaneous massage sensations.
*The number and orientation of Specialized Massage Seats varies between Crown Collection models. See individual model pages for more information.
---

Reflexology
Reflexology includes the belief that reflex points in the feet correspond to different body organs and systems, and that pressing these points creates tangible health benefits. All Crown Collection hot tubs, except for the Crown Spirit, feature a colossal Regal Whitewater-4™ jet in the footwell area. The Regal Whitewater-4 jet is ideal for exhilarating leg and foot massage, and may help to relieve symptoms of plantar fasciitis.
Ready to explore more Crown Collection features and options? Awesome! View each model to get started.